REMEMBERING THE LIFE OF AN ICON
Ms. Houston Bowing out for the final time.
"It is with a broken heart that I pay homage to a woman who forever touched the lives of so many people including myself with her music and presence. He passing will bring about a major void in the music industry and in the hearts of her followers. As a child of the 80s i grew up listening the sounds of her amazing voice with decades of chart topping hits. Then of course came the roles in box office hit movies such as The Bodyguard (Ive seen 1000 times) Waiting to Exhale, The Preachers Wife and many more.
I will never forget this Iconic Woman. " - Richard Tomas
Whitney Elizabeth Houston
(born August 9, 1963) is an American recording artist, actress, and former fashion model. A relative to several prominent soul singers, including her mother Cissy Houston, cousins Dee Dee and Dionne Warwick, and godmother Aretha Franklin, Houston began singing at her New Jersey church as a member of a junior gospel choir at age eleven. After she began performing alongside her mother at night clubs in the New York City area, she was discovered by Arista Records label head Clive Davis.
Houston released her debut album
Whitney Houston
in 1985, which became the best-selling debut album by a female artist.
Her second studio album
Whitney
(1987) became the first album by a female artist to debut at number one on the
Billboard
200 albums chart. Houston's crossover appeal on the popular music charts as well as her prominence on MTV enabled several African-American women to follow in her success.
Following her marriage to fellow singer Bobby Brown, Houston appeared in her first starring role in the feature film
The Bodyguard
in 1992. The film's original soundtrack won the 1994 Grammy Award for Album of the Year, and became the world's best-selling soundtrack.
Its lead single, "I Will Always Love You", became one of the best-selling singles in music history. Houston continued to star in feature films and contributed to soundtracks including
and
The Preacher's Wife
(1996).
After the release of her fourth studio album
My Love Is Your Love
(1998), she renewed her recording contract with Arista Records in 2001 for a historic $100 million dollars.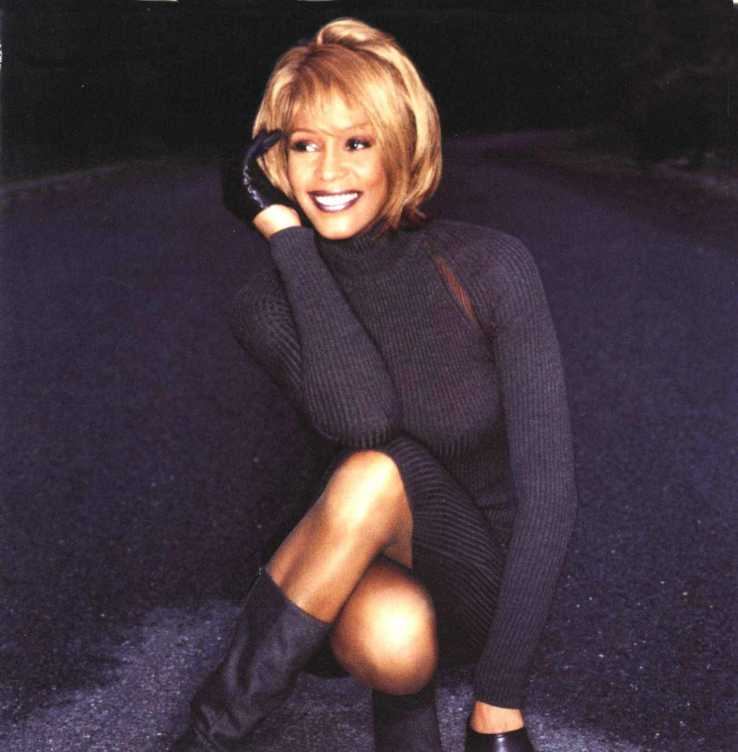 She subsequently released her fifth studio album,
Just Whitney
the following year with
One Wish: The Holiday Album
being released in 2003. Amidst widespread media coverage of personal and professional turmoil, Houston's marriage to Brown ended in 2006.
Houston is one of the world's best-selling music artists, having sold over 140 million albums and 50 million singles, worldwide. She is ranked as the fourth best-selling female artist in the United States by the Recording Industry Association of America, with 54 million certified albums. Known as "The Voice" for her "powerful, penetrating pop-gospel" vocals, she has been listed by
Rolling Stone
magazine as one of The 100 Greatest Singers of All Time.
Her Final Album ironically titled "I look to You" her anthem of loosing everything and looking back to God.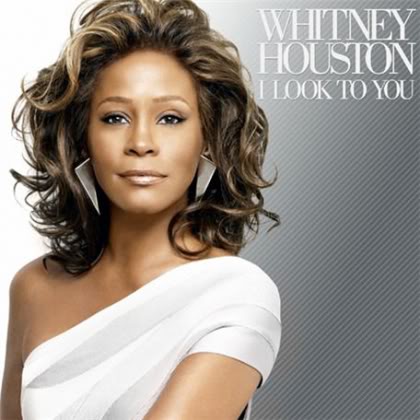 A collection of memorable photos -
On the set of The Bodygaurd


I WILL ALWAYS LOVE YOU
WAITING TO EXHALE
THE PREACHERS WIFE
What an amazing movie....the soundtrack alone will send the listener into total rapture......
Whitney Singing with the Georgia Mass Choir on the set of the Preachers Wife
Shopping with her personal angel Denzel Washington


I BELIEVE IN YOU AND ME
MORE MEMORABLE PHOTOS
Ms. Houston Belts the National Anthem
Whitney on the shoulder of Nelson Mandela
Whitney rocking out I will always love You in honor of her mentor Clive Davis
With her daughter Bobbi Christi
Some of her most memorable performances.
The ed sullivan show "Home"
"One Moment in Time" at the Grammy's
"I am changing" RARE VIDEO
Whitney Houston and Mariah Carey "When you Believe"
HERE IS A GREAT COMPILATION REMIX VIDEO OF WHITNEY! ENJOY
Whitney You have blessed the world with the very gift God gave you. You will be forever missed in this Life.
My prayers are with your remaining family and friends.